Who We Are
Mission – Highly efficient energy solutions to power our lives
Commitment to Excellence. Through our extensive global network of companies and the longevity of our energy and finance professionals, Goldwind Americas offers a comprehensive, turnkey menu of services including R&D, project development, turbine manufacturing, project management/supervision and after-sales services – we are focused yet integrated. In addition to our breadth of project work, we also engage several financing solutions by leveraging an extensive network of global resources and our finance arm, Goldwind Capital.
Commitment to Innovation. Building upon our strong foundation rooted in wind power solutions and permanent magnetic direct-drive expertise, we continue to explore the potential to combine wind power with other forms of renewable energy. This includes the pursuit and development of wind and solar power generation, smart micro-grids, energy savings, and technical and operational solutions. Providing clean, cost efficient renewable energy is an urgent, global imperative. Goldwind is dedicated to furthering the most advanced and cost-efficient wind power projects, continually raising the bar through a steadfast commitment to innovation.
Commitment to Quality, Health, Safety and the Environment. Goldwind senior management is fully committed to protecting the health and safety of our employees, contractors, visitors and other interested parties while incorporating sustainable development throughout its worldwide business.
Goldwind ensures competitive advantage through operational excellence and the development of innovative and reliable products and services.
Goldwind Integrated QHSE Policy objectives:

Ensure work-related illnesses and injury is prevented
Prevent pollution and minimizing the net environmental impact of our action
Ensure compliance with contractual and statutory obligations, as well as client and industry quality, health, safety and environmental requirements
Ensure continuous customer satisfaction and eliminate quality non-conformances
Educating employees, contractors and visitors in the appropriate use of Goldwind quality, health, safety and environmental management systems
Management is accountable for achieving and rewarding excellence in quality, health, safety and environmental performance to ensure a successful business.
To achieve this policy we will monitor and review business performance against our objectives and targets through management meetings to ensure compliance to this policy.
We shall review this policy and continuously improve its quality, health, safety and environmental management system performance.
This policy shall be communicated to internal and external interested parties.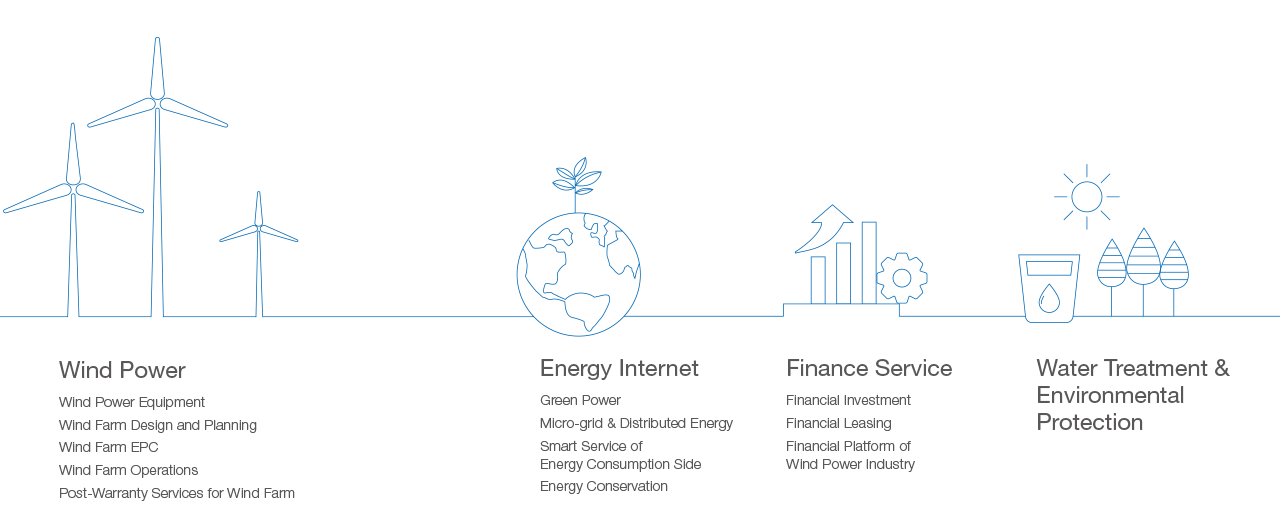 Goldwind Americas is a wholly-owned subsidiary of Xinjiang Goldwind Science & Technology Co., Ltd., a world leading wind turbine technology and energy solutions provider (SZSE: 002202) (HK: 2208). Goldwind Americas is a trade name of Goldwind USA, Inc.